Delight your loved ones and friends and give them a present as a gift voucher for massages and other services.
Gift Voucher is the perfect thing if you want to give relief, relaxation, and improve the health of your loved ones, whether it's a birthday, an anniversary, or to be used as a Christmas gift voucher.
The value of the voucher will be determined by your selected services. The maximum validity of the voucher is for 1 year.
We issue a gift voucher for the amount requested, or directly to the list of massage services for the required number of persons
Gift Voucher is always exposed to a particular name (or names)
The term massage is not necessary to know in advance, the deadline may choose donee after receiving the voucher
Gift certificates are issued only after payment
Alternatively, you can send the gift voucher and cash on delivery.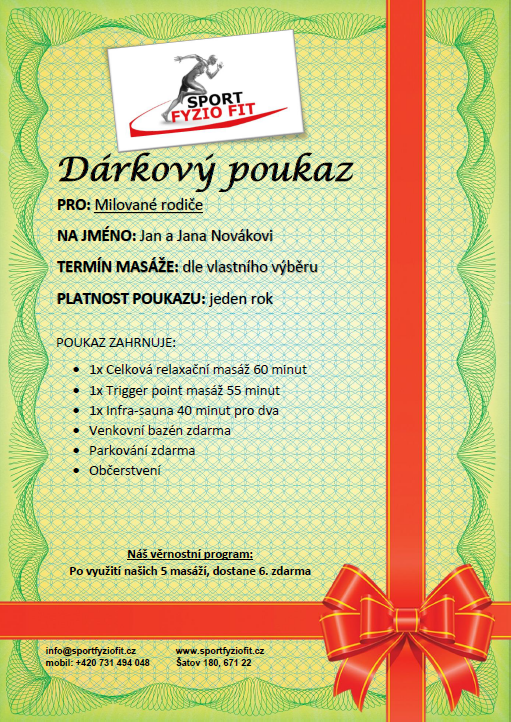 ---